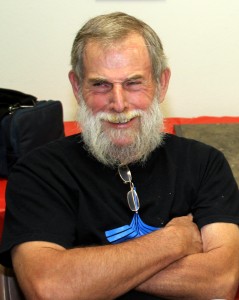 Our pastor at First United Methodist Church of Gordon is Dr. Starr Bowen. A native Texan, Dr Bowen studied in Scotland, where he earned his degree in Theology and Ethics from St. Andrews University.
For 15 years he served as a missionary, teaching Bible and theology courses at seminaries in Mexico, Ecuador, Chile and Cuba. Prior to coming to Gordon in the summer of 2007, Dr. Bowen served on staff at churches in Stephenville and Cleburne.
In his spare time, Dr. Bowen is an ardent fisherman and hand-crafts canoes and canoe paddles from cedar and other woods.